About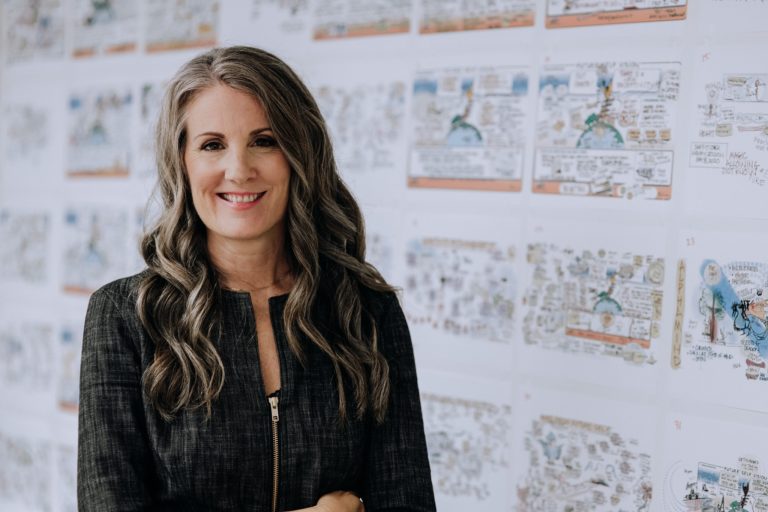 Christina Merkley, The SHIFT-IT Coach
Christina Merkley / SHIFT-IT School
SHIFT-IT Coach, Inc. Pioneering Visual Coach & Skills Training & Biz Mentoring for Process Professionals
Pioneer in 'Visual Coaching' - visual thinking methods in business and life coaching.  Creator of SHIFT-IT Visual Coaching Process and suite of visual tools and products. Trainer and mentor in Interactive-Visuals (visual facilitation, visual coaching, visual recording, custom mural work).  Public curriculum plus private mentoring options.
Visual Coach Certification
Add Visual Coaching to Your Offerings: 40 Visual Tools
The Fundamentals of Working Visually
Beginner Visual Skills (In-Person & Online)
The SHIFT-IT Visual Coaching System
Personal Visioning and Planning for Visual Thinkers
Visual Satsang
My deepest container yet. Satsang is a Sanskrit word, meaning to associate with true people. We take a nondual / oneness approach.
Techniques to Enhance Your GR/GF Practice
ONLINE STUDY KITS:
Instant online access to my mentoring – learn at your own pace from your own home or office!
Fundamentals of Working Visually, Online Study Kit
Comprehensive Visual Skills Education
Shift Into Digital Work, Online Study Kit
Select, Set Up and Use Digital Equipment
Fast & Loose Sketching®: Online Study Kit
Crash Course in Design and Drawing
Fast And Loose Sketching: Heads and Hands
Additional Portrait and Caricature Support
Cartoon & Storyboard Techniques
Step-by-Step Instruction with Karen Lloyd
Business Essentials for Process Professionals
Money, Marketing and Mindset for Creatives
Shift It Home Retreat
Visual Coaching to Shift Your Life
Services
Graphic Recording,Graphic Facilitator,Lead Facilitator,Visual Practitioner,Event Designer,Trainer,Educator, Graphic Facilitator, Lead Facilitator, Visual Practitioner, Event Designer, Trainer, Educator
Specialities
Pioneering Visual Coach & Skills Training & Biz Mentoring for Process Professionals